Over the years, some names become benchmarks. Since 1910, the DANGREVILLE company has built up a real name, known throughout France and abroad. A reputation that has been built up over four generations, through a passion for a job well-done, high-quality standards and know-how. The forty employees currently working for the company have all completed their training under the expert guidance of their elders.
Above all, our aim is to optimise the work of users, whether they are farmers, public works contractors, manufacturers, or local authority employees, while relying on the Dangreville trademark: quality. And that means robustness.
Resolutely high-end, Dangreville's manure spreaders, agricultural and public works tippers, forage trays, lift trailer and cattle trailers are entirely designed in its 10,000 m² workshops at Caulières, in the Somme region. Extreme care is taken at every stage of production, right down to the smallest finishing touches.
1910 : Mr Emile Dangreville sets up his business (farriery, locksmithing and wheelwrighting).
1938 : Emilien Dangreville takes over from his father.
1945 : The workshop is completely damaged. Emilien Dangreville rebuilt it and diversified his business with the advent of the tractor, creating dumper trucks and 3T trailers.
Over the years, the business evolved to include spreaders, tippers, flatbed trailer, cow tractors, lift trailer, etc. DANGREVILLE specialised in Transport and Spreading and became a key player, recognised for the robustness and quality of its vehicles.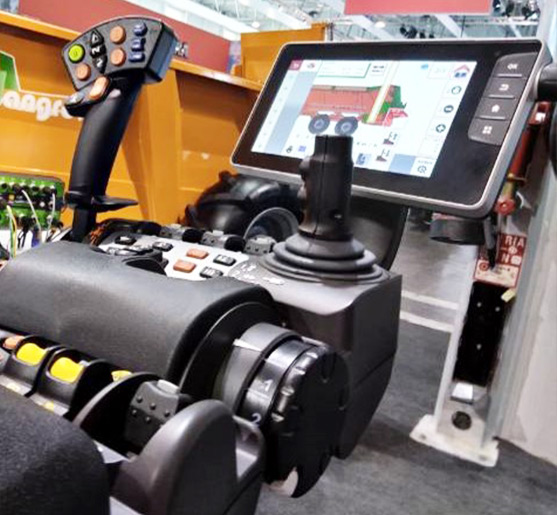 2006 : Expansion work with a new 25m paint booth
2007 : New repair workshop, wheel shop, straightening Bench
2008 : New semi-automatic 15-metre shot-blasting booth
2009 : Welding robot
2011 : Golden Summit Trophy for contour tracking
2013 : Citation at the SIMA Innovation Awards for automated load transfer
2014 : First tipper with moving floor
2015 : DANGREVILLE launches the 1st electronic box enabling ISOBUS functions to be used on all tractors, including tractors not connected to ISOBUS.
2016 : DANGREVILLE launches a range of 8-wheel turret flatbed trailer and a versatile 12 m semi-mounted flatbed trailer with hydraulic ramps option for machinery loading.
Novembre 2016 : The SIMA INNOVATION AWARDS jury awards a citation for the Dangreville intelligent spreader.
SIMA 2017 : DANGREVILLE presents the intelligent spreader with automatic tyre pressure adjustment to protect the soil and agricultural yields and automatic adjustment of the box volume according to the product density.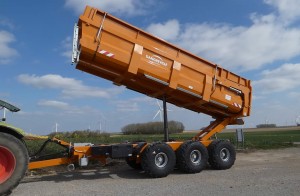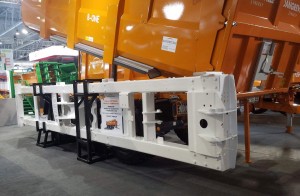 2018 : investment in a new precision plasma cutting machine tool
2019 : launch of the first composite agricultural trailer chassis
Launch of new ranges of SVL spreaders and B-ONE tippers
2020 : Launch of new services for farmers and private customers: cutting and shaping of sheet metal, shot-blasting, and painting in cabs (gates, cast-iron radiators, grilles, etc.)
2021 : Launch of the SVLT 20 narrow-body spreader
2022 : SIMA with presentation of innovations on agricultural tippers, organic spreaders, and the public works range
2023 : Installation of a 9-metre press brake