Weight savings and robustness
---
HLE steel reduces the weight of your tipper while providing optimum strength. Due to its design, a Dangreville tipper requires low tractive power in relation to the tonnage towed.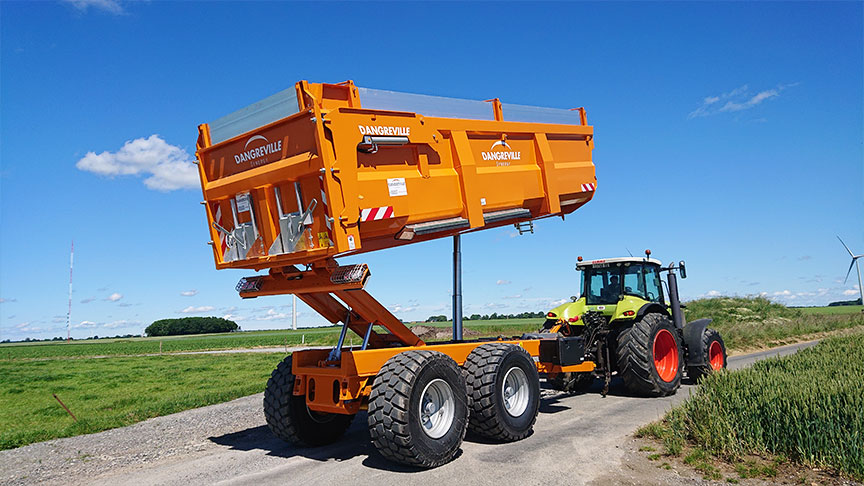 A smooth design
---
The HLE body has a smooth design with a soft shape that minimises product stagnation during unloading, thus promoting better material flow.
Safety & stability
---
Chassis, cylinder supports, articulations… All the parts linked to the tipper's safety are heavy-duty.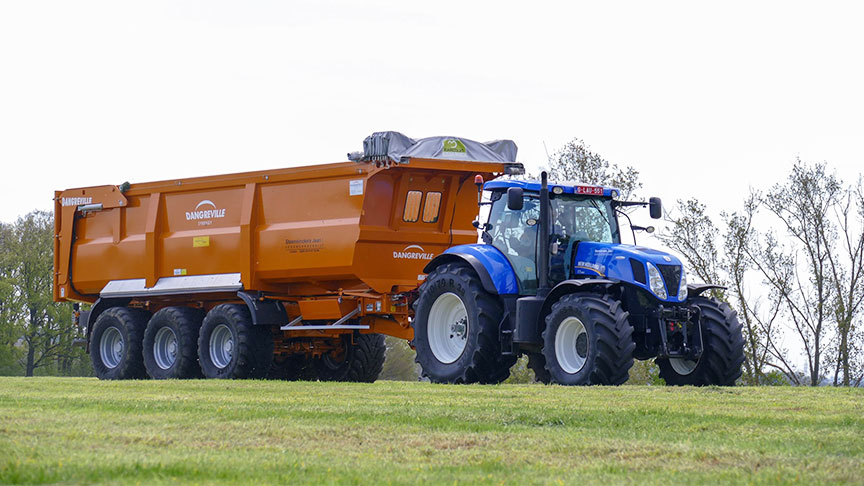 A design to suit your needs
---
For each tipper, we customise the axles and suspension to suit your application: wheelbase, width of spring centre distance, type of springs, normal or low mounting, etc.
We also offer tarpaulin solutions.
Our B-ONE tippers are:
• robust, combining technical features and performance
• stable when tipping
• top-of-the-range finishings
• bespoke solutions
• recognised expertise
Want to know more about Dangreville equipment?
---